TOUR THE BOOTH
Take a tour of our booth at Automotive World Nagoya, Japan.
Forciot is exhibiting at Automotive World Japan, Nagoya 2022, a key industry event in Asia focused on automotive and car technology and manufacturing. Our team will be there with the latest updates on FORCIOT® technology solutions and showcasing various demonstrators such as the Hands-on Detection (HoD) Steering Wheel or FORCIOT® GRIP Demo with Integrated Heater.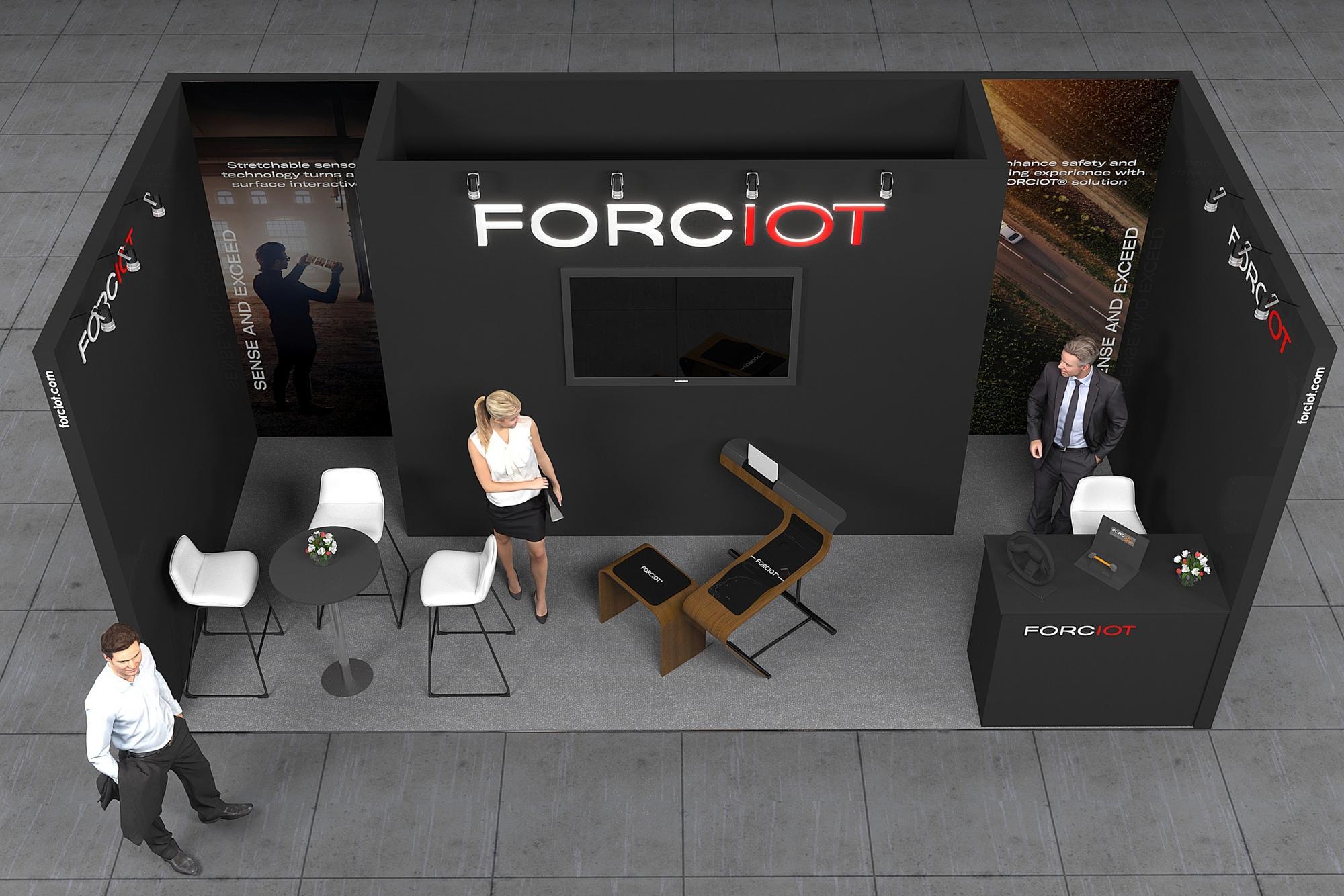 WITH FORCIOT® SOLUTION EVERY SURFACE CAN BECOME AN INTELLIGENT LIVING SURFACE
Forciot is proud to cooperate with following great companies and brands. Together we enable people and machines to sense the world in new extraordinary ways.
SUSTAINABLE
Forciot's technology helps our customers optimize their logistics chain as well as inventory management. This leads to savings not only in costs but also in energy and CO2 emissions.
STRETCHABLE
Our technology is stretchable, which means that it can be used on and integrated in any size, any surface, anywhere.
INTELLIGENT
With our technology any surface can become an intelligent living surface. The innovative printed electronics solution measures and reports force, weight, load, balance and pressure in real-time.
INTERACTIVE
The Forciot technology turns surfaces into interactive HMI touch solutions that are responding to gestures and can replace buttons, not just in rigid but also in elastic environments such as car interiors.
MEET US AT AUTOMOTIVE WORLD
Please provide your email address and we will get in contact with you to arrange a meeting.