Open applications
At Forciot, we offer an interesting and challenging work in an international B2B environment with a highly skilled and dedicated team. The company is growing quickly to become the world's leading technology solution provider of integrated and connected sensor systems for flexible environments. 
Interested but couldn't find anything suitable? You can always send your open application together with your CV to rekry@forciot.com.
Summer trainings and internships
Forciot offers great opportunities for students to explore their potentials and thrive in an innovative, friendly working environment. If you are a student looking for a summer job or internship, please send your open application and CV to rekry@forciot.com.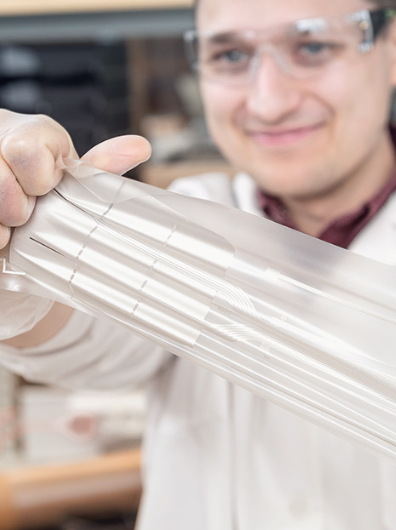 FORCIOT IN A NUTSHELL
FORCIOT is a Finnish technology company that designs high quality sensor based IOT solutions. Our revolutionary sensor measurement system is being integrated and optimized into challenging measurement environments – products and equipment to control, measure and report accurately e.g. force, weight, balance, motion and pressure. The innovative printed electronics solution can be utilized also as an HMI touch controller responding to gesture or to replace buttons in elastic environments when integrated as an example into car interiors. Our customers are global product and industrial manufacturers e.g. in automotive, logistics and wearable sectors. In Forciot you can enjoy work without bureaucracy and make a difference every day. In Forciot everybody creates, develops, delivers and tests, so you will have a chance to work hands-on. We offer you an inspiring working place, wide scale of opportunities to develop your experience and career and, last but not least, a great team of colleagues who can't wait to have you on board!
Want to use Forciot technology in your own development or integrated into your product?