FORCIOT and Hyundai Motor Group are announcing to cooperate for building advanced future automotive solutions together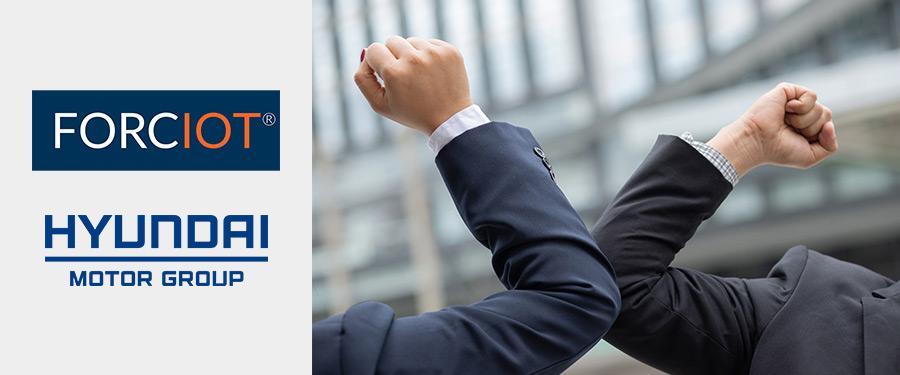 Tampere, November 23rd, 2020 –  Focus in the cooperation is on vehicle interiors that enables totally new intuitive ways to sense and operate functionalities in vehicle.
"We are very proud and excited to collaborate with Hyundai Motor Group  – One of the world's forerunners in innovation in automotive business.", says Maria Alm at Forciot.
"Hyundai Motor Europe Technical Center GmbH, HMETC is the European R&D center of Hyundai Motor Group. HMETC is a world class Automotive R&D which continuously monitors innovative technologies and creates original concepts that may ultimately find their way into production cars. Forciot is considered, by HMETC, to be unique because it has advanced capability to measure touch and force via the same system, allowing the easy realisation of 3D Smart Surfaces whilst also giving product designers creative freedom. We can't wait to introduce new solutions to the world that we are developing in cooperation with Forciot", says Firat Tapti, Interior & Seating Design at Hyundai Motor EuropeTechnical Center GmbH.
Result of this collaboration and more details are to be revealed during 2021.
For press inquiries, please contact:
Tytti Julkunen, Forciot
+ 358 504 877 357
tytti.julkunen@forciot.com

About FORCIOT:
Forciot is a fast-paced, award-winning scaleup company. The company offers cutting-edge stretchable electronics solution that enable customers to transform their products, to sense and interact with the changing world, in extraordinary new and sustainable ways to conquer growing markets. The Forciot technology works on and with several surface materials, which means it can be integrated into various products and equipment of different sizes and shapes. In addition, it can be used on both rigid and soft surfaces. Forciot's stretchable electronics solution accurately measures a broad variety of parameters such as force, weight, load, balance, pressure, and touch in real time.  
Forciot's key market focus areas are the automotive and logistics sectors.