FORCIOT® stretchable electronics solution enables measuring force, load and balance. It creates opportunity to act immediately to optimize operations, increase efficiency or to minimize cost and damage.
Forciot products have been designed and built following sustainability principles and will help the end users to for instance significantly lower logistics costs and decrease CO2 emissions by optimizing warehouse operations
DIGITALIZATION OF OPERATIONS
COST SAVINGS FROM UPTIME & WORK EFFICIENCY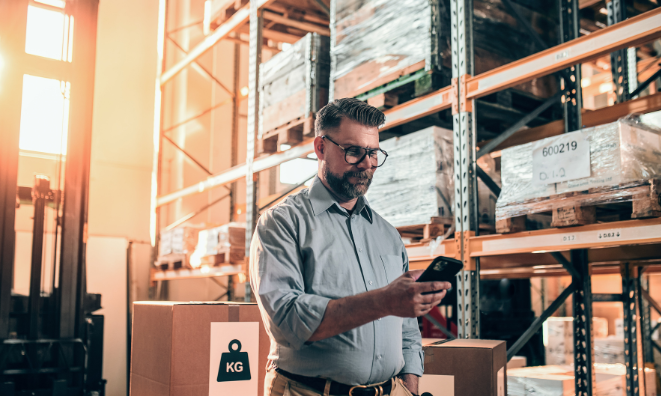 INVENTORY MANAGEMENT SOLUTION
FORCIOT® SKID is an IoT solution with intelligent sensor plates for load measurement. FORCIOT® SKID is used to manage inventories of materials that are not possible to identify as single objects in an intelligent way – based on weight.  SKID sensor plates can be used to alert if an object is no longer present or to ensure that everything is still in place. It is also possible to set a threshold value for the load to enable automatic replenishments.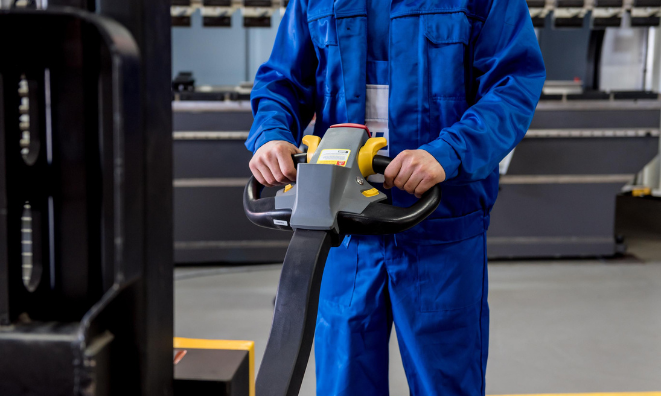 INTELLIGENT HANDLEBAR SOLUTION
FORCIOT® GRIP is a unique next-generation force sensing solution for grip detection and movement assistance. FORCIOT® GRIP is a thin, stretchable, wrapped solution seamlessly integrated into handlebars, control panels, and steering wheels, turning them into intelligent HMI controllers. GRIP can be used in electrical engine-assisted intralogistics vehicles, equipment, and other work machinery to improve working safety with advanced functionality.   
FORCIOT® stretchable electronic solution is tailored to different form factors and sizes. It can be used on both rigid and soft surfaces, which means they can be seamlessly integrated into various products and equipment of different size and shape to measure force, weight, 3D touch, balance, pressure or hovering proximity.
Touch and force in the same solution
Real-time data collection with adjustable frequency
Functions with soft and rigid surface materials
Want to use Forciot technology in your own development or integrated into your product?