FORCIOT® automotive human machine interface (HMI) solutions enable interaction with touchpads, multi-touch consoles, control panels, push buttons, switches, and sliders. Minimalistic and seamless smart surfaces make the car interiors safe and intuitive for the driver. HMI enables personalizing the in-vehicle UX.
FORCIOT® stretchable electronics enable turning any surface inside the vehicle into a smart surface. Thin elastic sensor layers in any size or form can be integrated inside the car interiors beneath various soft and more rigid top surfaces.
FORCIOT® HMI SOLUTION ENHANCES THE IN-VEHICLE EXPERIENCE
Smart material solutions based on integrated stretchable electronics make it possible to combine new ideas and innovations to enhance the driving experience. Printed thin stretchable HMI solution gives freedom for interior and UI designs. In addition, FORCIOT® HMI Solution is cost-effective to manufacture and assemble.
HMI functionality combined with gesture recognition
Compatible with several types of haptic solutions
Compatible with different backlight solutions
Cost-effective assembly as a part of the panel manufacturing process
Touch and force measurement ensure reliability and safety
Care-free and sustainable solution with no mechanical parts
FORCIOT® HMI control panels can replace mechanical buttons, switches, and sliders anywhere in car interiors: doors, seats, consoles, trims, etc. to enhance user experience and to bring more functionality.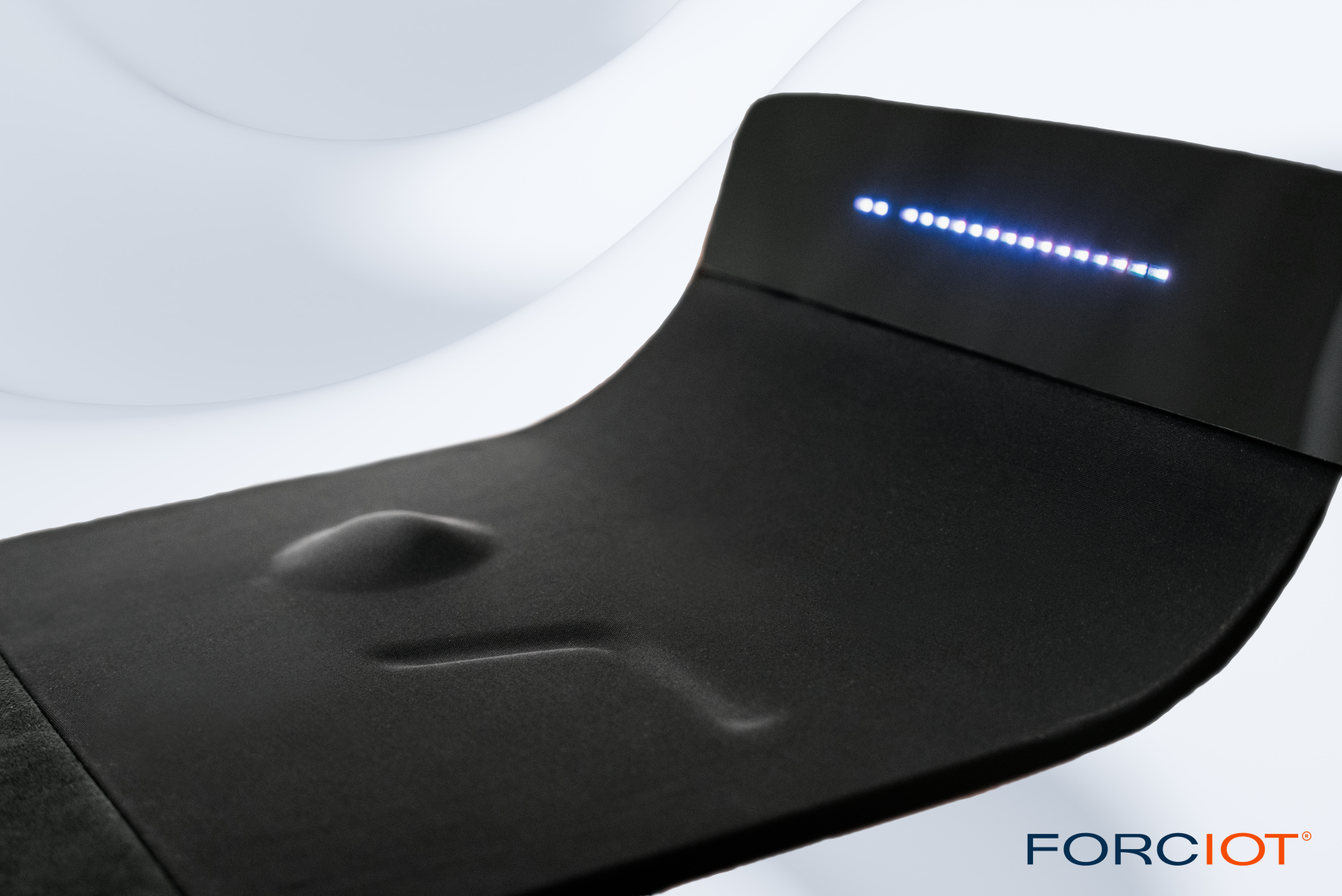 OUTSTANDING USER EXPERIENCE
Want to use Forciot technology in your own development or integrated into your product?