SENSOR DEMO KIT IS NOW AVAILABLE!
The FORCIOT® Force Sensor Demo kit is a unique thin, light-weight and elastic pressure sensor kit for demonstration of pressure, force, balance and load measurements. Technology for the FORCIOT® measurement systems is based on a disruptive printed stretchable electronics innovation that comes with advanced self-calibrating algorithms. The kit includes a FORCIOT® demo application with graphical user interface for Android smart devices to visualize the data of force, balance and load indication.
You can enquire your own FORCIOT® Force Sensor Demo kit by filling your information below: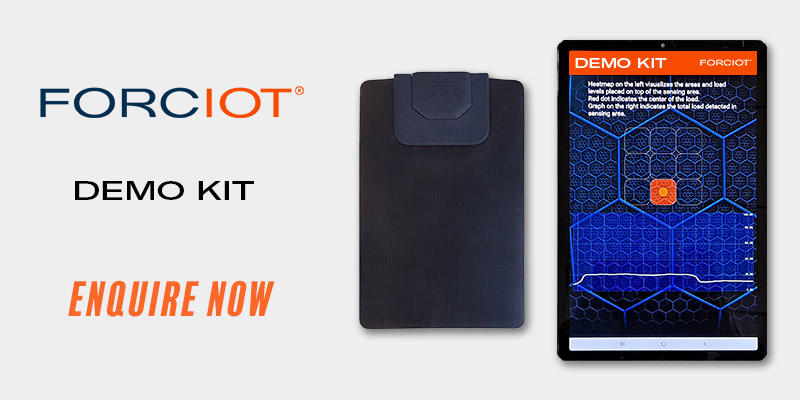 By ordering the demo you agree to and accept each of the terms, conditions and provisions of the General Terms for Demonstrators.
Click here to read Terms and Conditions
The Company shall have no obligation to accept the Order or make any delivery based on the interest in the Demonstrator indicated in this form. Furthermore, the Company reserves the right to modify or terminate any process relating this demo-kit interest request at its sole discretion at any time without prior notice.