Ahlstrom-Munksjö reducing operational risks by adopting new technology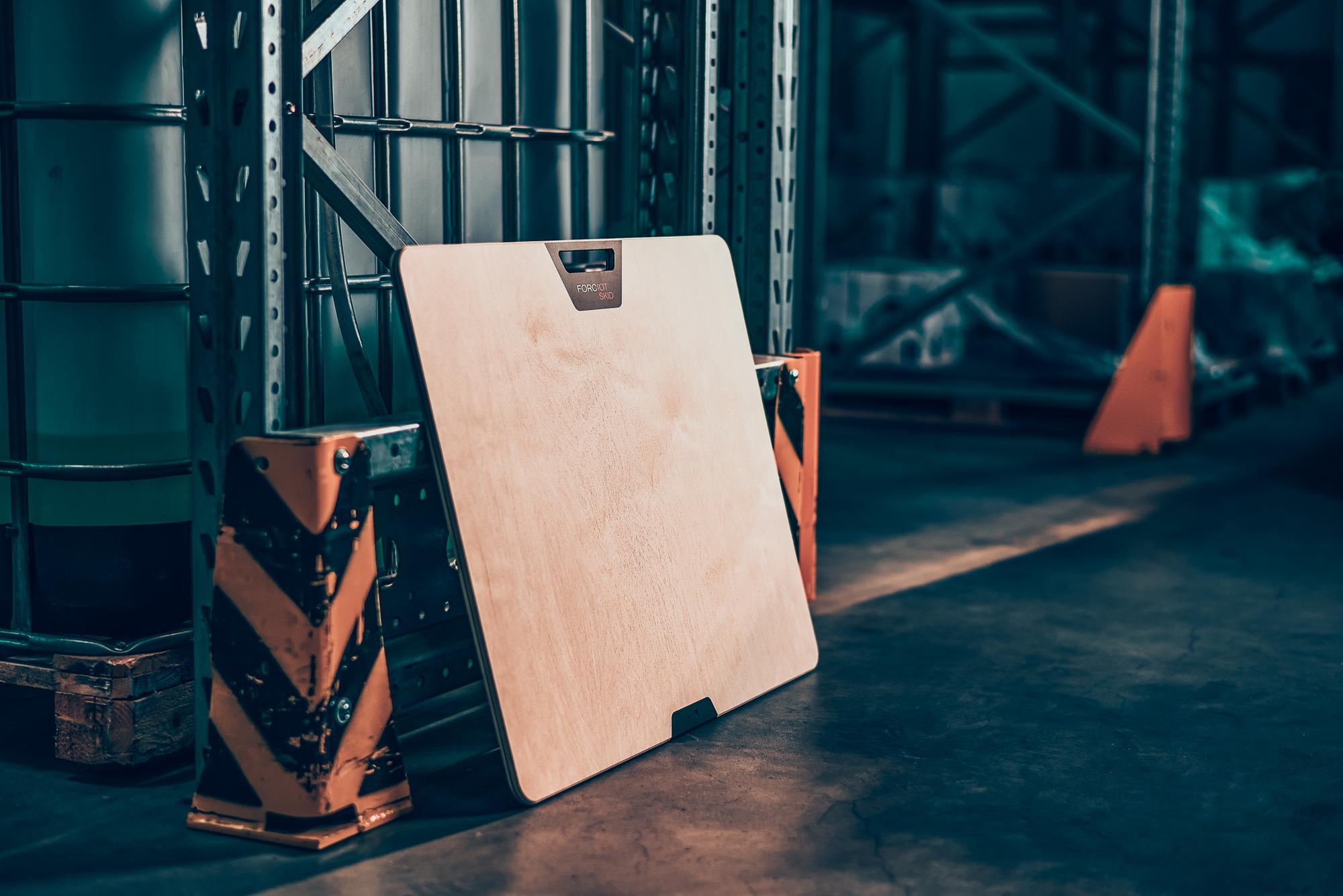 Ahlstrom-Munksjö is a global leader in fiber-based materials.  We add value by combining fibers to make smart solutions.  Production of fiber-based materials also requires the usage of different chemicals.  Some of the chemicals are liquids and therefore stored in IBC containers or barrels on pallets and consumed in smaller quantities in the production process. 
Inventory monitoring of raw materials
Despite the high level of automation in Ahlstrom-Munksjö production facilities there are some raw materials that are monitored manually by the production workers.
"Monitoring and predicting consumption of those chemicals is challenging"- summarizes Tuure Ylä-Viteli, Logistic Development Engineer.
Manual monitoring can sometimes cause unplanned situations which have the potential to cause delays in production. Certain raw materials are replenished based on the notifications from production. Sometimes notifications are missing or are coming late, which can lead to situations where we are running out of certain raw materials.
FORCIOT® SKID system was piloted at Ahlstrom-Munksjö Tampere plant in 2021 to automate manual replenishment processes, to prevent raw material shortage and to minimize any delays to the production.
Preventing sudden changes to production plans
FORCIOT® SKID measurement plates were placed under the selected pallets of raw materials.  The easy-to-use web application was taken into use which delivered notifications when the raw material levels reached the set thresholds.
"Before using skids we had to make sudden changes to our production because some specific raw material had run out" – highlights Ylä-Viteli. 
During the piloting the replenishments to the selected raw materials were done based on the notifications coming from the system.  New system prevented delays to production by securing the availability of raw materials.
Improved operational excellence
Chemicals that have irregular rotation and no real-time data on the actual inventory level are challenging for demand forecasting. Monitoring such raw materials and automating the replenishments has significant operational value.  Ahlstrom-Munksjö has been able to improve the monitoring of certain raw materials and to upgrade process of the replenishment orders just in time by using the FORCIOT® SKID system.
"We have been able to monitor our challenging raw materials and make replenishment orders in right time."
Key benefits of the FORCIOT® SKID system to Ahlstrom- Munksjö:
Real-time inventory data
Digitalization of operations
Just in time replenishments
Learn more about FORCIOT® SKID here.

About FORCIOT:
Forciot is a fast-paced, award-winning scaleup company. The company offers cutting-edge stretchable electronics solution that enable customers to transform their products, to sense and interact with the changing world, in extraordinary new and sustainable ways to conquer growing markets. The Forciot technology works on and with several surface materials, which means it can be integrated into various products and equipment of different sizes and shapes. In addition, it can be used on both rigid and soft surfaces. Forciot's stretchable electronics solution accurately measures a broad variety of parameters such as force, weight, load, balance, pressure, and touch in real time.  
Forciot's key market focus areas are the automotive and logistics sectors.