Forciot is thrilled to announce having over 50 patents in its global patent portfolio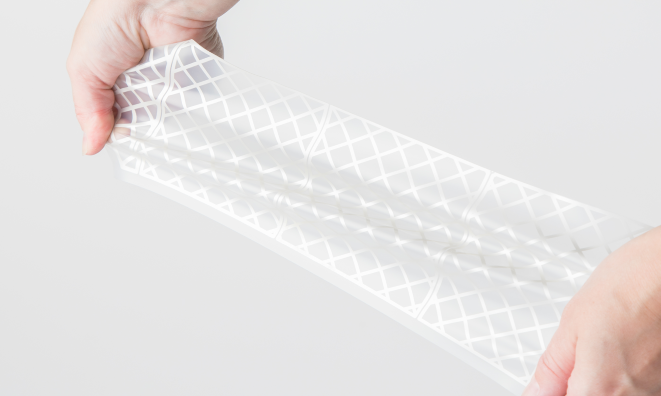 TAMPERE, May 4, 2022 – Forciot is proud to announce that more than 50 patents have been developed in-house and granted by global patent officials, marking a significant milestone for the company in innovation and business development. 
During the past years, Forciot has systematically focused on building an extensive patent portfolio in its core field of advanced stretchable electronics. This ensures that Forciot's technology solutions are well protected and enable continuous growth of the company's global recurring licensing business.  
There are plenty of opportunities in the stretchable-electronics field to improve functionalities, enhance user experience, and great possibilities also patent these new innovative solutions. 
"We are the forerunner in providing stretchable electronics solutions to our target markets. Our mission is to continuously innovate and develop advanced stretchable electronics solutions that best serve our automotive and logistics customers and to further grow our patent portfolio. By doing so we increase our competitive advantages and maintain a strong position in target markets."  — Petri Järvinen, Forciot's CTO. 
The patent application process is a complex global mechanism that requires an innovative mindset, a deep understanding of technology, and solid experience. Forciot's patent portfolio includes over 50 granted patents in various parts of the world, for example, the United States, China, and Japan.  
"At Forciot, we are proud to have a strong team with a great innovative mindset, but also the capability, knowledge, and expertise necessary to plan and drive through the patent application and approval process, and to maintain a top position in the market."  — Petri Järvinen, Forciot's CTO. 
New game-changing product concepts utilizing Forciot's patented technology will be launched soon. Stay tuned! 
For press inquiries, please contact:
Tytti Julkunen, Forciot CBO
+ 358 504 877 357
tytti.julkunen@forciot.com

About FORCIOT:
Forciot is a fast-paced, award-winning scaleup company. The company offers cutting-edge stretchable electronics solution that enable customers to transform their products, to sense and interact with the changing world, in extraordinary new and sustainable ways to conquer growing markets. The Forciot technology works on and with several surface materials, which means it can be integrated into various products and equipment of different sizes and shapes. In addition, it can be used on both rigid and soft surfaces. Forciot's stretchable electronics solution accurately measures a broad variety of parameters such as force, weight, load, balance, pressure, and touch in real time.  
Forciot's key market focus areas are the automotive and logistics sectors.