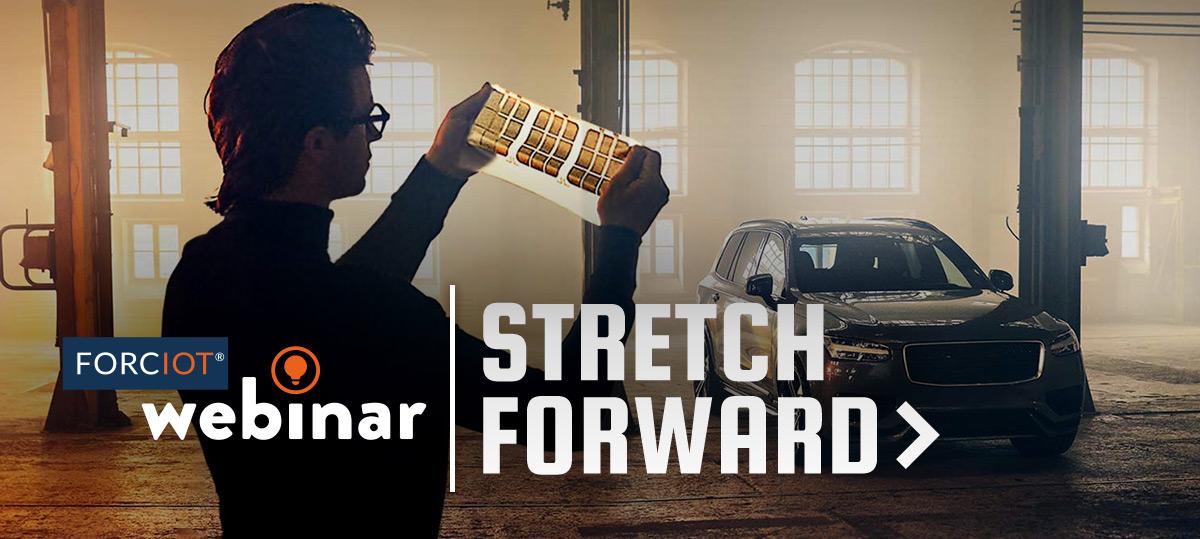 Let's meet up – Online. FORCIOT launches, Stretch Forward, webinar series
We at Forciot are dedicated to serve our customers and partners in the most adequate and appropriate manner. Despite of the unfortunate global coronavirus situation, Forciot team is running operations forward as close to normal as possible, naturally assuring safety of our employees in all of our operations. In case you have a project or a cooperation topic in mind, please, don't hesitate to contact us!

Since we are currently not able to come and visit you physically we are planning to come over for a visit Online instead. FORCIOT is launching

-webinar series
First webinar session will take place on 15th of April. FORCIOT Webinars are open to everyone interested in stretchable electronics solutions. Sessions will be organized on Wednesdays at 2PM (CET) in coming weeks and each session will be 45 minutes. Besides FORCIOT experts, there will be other industry Guest Speakers invited also. More detailed agenda is updated to FORCIOT web page prior to each session.
We are happy to launch following webinar topics:
15th of April – STRETCHABLE  ELECTRONICS TRANSFORMING LOGISTICS CHAINS
FORCIOT Logistics Solutions introduction
Guest speaker in this session will be Samuli Toivonen from Suomen Kaukokiito Oy
Q&A session
22nd of April – AUTOMOTIVE INTERIOR REVOLUTION
FORCIOT Automotive Interior introduction
Guest speaker in this session will be Andreas Strasser, Volvo Cars Technology fund
Q&A session
29th of April – TECHNOLOGY FUTURE VISIONS – STRETCHABLE ELECTRONICS
FORCIOT Technology introduction
Guest speaker in this session will be Professor Matti Mäntysalo, Tampere University
Q&A session
Take care, stay safe and warm welcome!