Forciot Oy strengthens its European operations with local branch in Frankfurt, Germany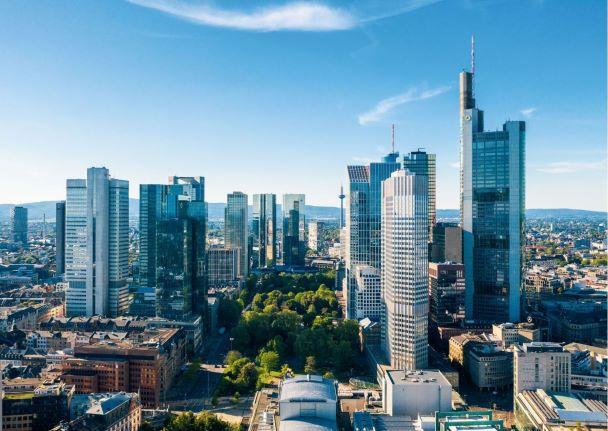 TAMPERE, March 21, 2022 – Forciot, the market-leading provider of IoT-sensor solutions with stretchable printed electronics technology, recently announced the company's local branch in Frankfurt, Germany, as part of the strategic growth and expansion plans.   
For several years, Forciot has developed and delivered unique and innovative stretchable electronics solutions that can be embedded in various applications and industries. Local representation in Frankfurt, Germany will support the company's strategic global expansion, and accommodates Forciot's rapid growth in the automotive industry with its IoT sensor solutions. 
"The decision to expand our presence in Germany is a step in our global business growth and operations. We are looking forward to strengthening the relationship with our existing customers, as well as increasing our ability to serve future customers and markets in the Central European region. Local representation in Frankfurt provides us the opportunity to further expand R&D operations in corporation with our partners. It is also useful to be closer to our Central Europe supply network. Forciot team is always passionate about customer service excellence and through building local operations further, we aim to build stronger partnerships and accelerate business growth globally."– comments Maria Alm, Forciot's CEO.  
For further inquiries or meeting appointments with our local representatives, please send an email to: info@forciot.com. 
For press inquiries, please contact:
Tytti Julkunen, Forciot CBO
+ 358 504 877 357
tytti.julkunen@forciot.com

About FORCIOT:
Forciot is a fast-paced, award-winning scaleup company established in the end of 2015. The company drives cutting-edge IoT-sensor solutions that enable customers to transform their products, to sense and interact with the changing world, in extraordinary new and sustainable ways to conquer growing markets. Forciot is leading the new era of electronics with its stretchable force sensor technology. The Forciot technology works on and with several surface materials, which means it can be integrated into various products and equipment of different size and shape. In addition, it can be used on both rigid and soft surfaces, and unlike many competing solutions, it accurately reacts to and measures a broad variety of parameters such as force, weight, load, balance, pressure, and touch in real-time.
Forciot's key market focus areas are the automotive and logistics sectors.