FORCIOT initiates a collaboration with Hyundai Motor and Kia on EV batteries using sensor technology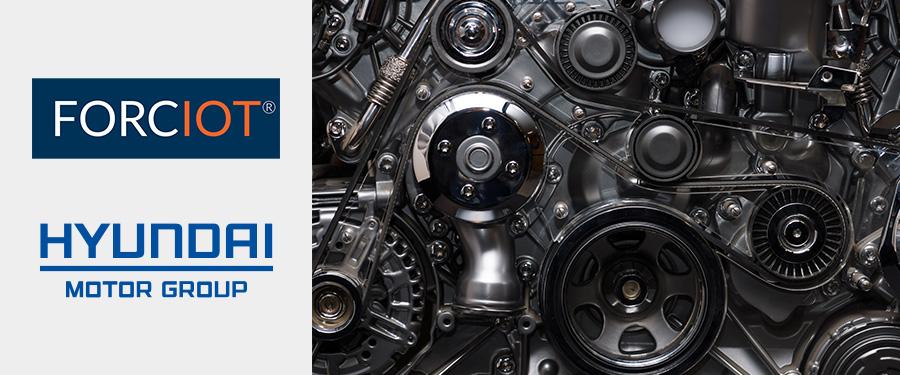 Hyundai Motor Company & Kia Corporation and Forciot have agreed to execute a cooperation project for better battery status monitoring by using sensor technology.
"We are proud that we found Hyundai Motor Company and Kia Corporation to achieve such a great and unique solution with our stretchable sensor solution. Working with another very innovative partner brings synergies alive and open further collaboration in challenging environments", says Maria Alm, Chief Executive Officer at Forciot.
"This is a great opportunity to work together with outstanding companies like Forciot. Hyundai Motor and Kia will keep on working with startups to build synergies using innovative technologies." says Wooram Yang, a senior manager in Hyundai Motor Company.
For press inquiries, please contact:
Tytti Julkunen, Forciot CBO
+ 358 504 877 357
tytti.julkunen@forciot.com

About FORCIOT:
Forciot is a fast-paced, award-winning scaleup company. The company offers cutting-edge stretchable electronics solution that enable customers to transform their products, to sense and interact with the changing world, in extraordinary new and sustainable ways to conquer growing markets. The Forciot technology works on and with several surface materials, which means it can be integrated into various products and equipment of different sizes and shapes. In addition, it can be used on both rigid and soft surfaces. Forciot's stretchable electronics solution accurately measures a broad variety of parameters such as force, weight, load, balance, pressure, and touch in real time.  
Forciot's key market focus areas are the automotive and logistics sectors.