Forciot's force sensor technology gets you as close as possible to real-time data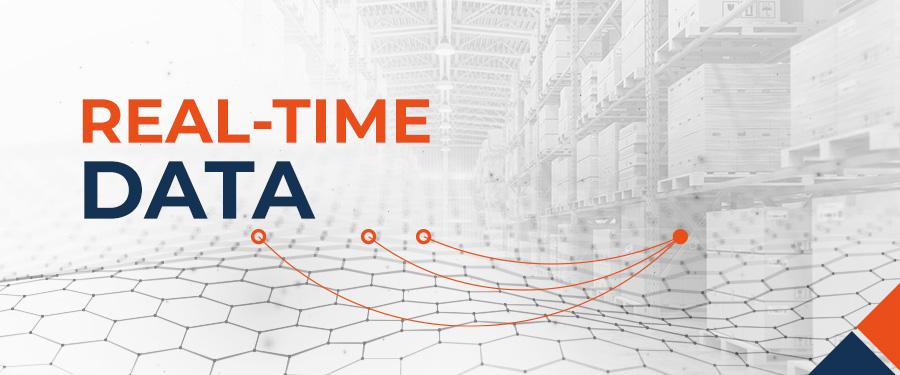 It's Friday evening. Tom, the logistics manager at a major warehousing company, comes home after a busy week at work. It's been another long day at work and the weather isn't exactly inspiring either. It's gloomy, dark, and rough outside, so instead of going outdoors, he plans to have a hot sauna and get cozy at home.
As he is preparing for his sauna, he gets an SMS alert telling him that one of their shipments has arrived at the port on schedule. Tom smiles when he sees the alert, as the shipment is delivering important raw materials for a big manufacturing corporation. The cargo is to be stored in a warehouse equipped with a load measurement IoT sensor solution, close to the port, and then delivered to its destination by Monday morning.

The next morning, Tom receives another alert indicating that there is a change in the load compared to yesterday's data. What could have changed? The location of the cargo? Or is the material the cargo was carrying damaged? He has the data which gives him an opportunity to act immediately and effectively.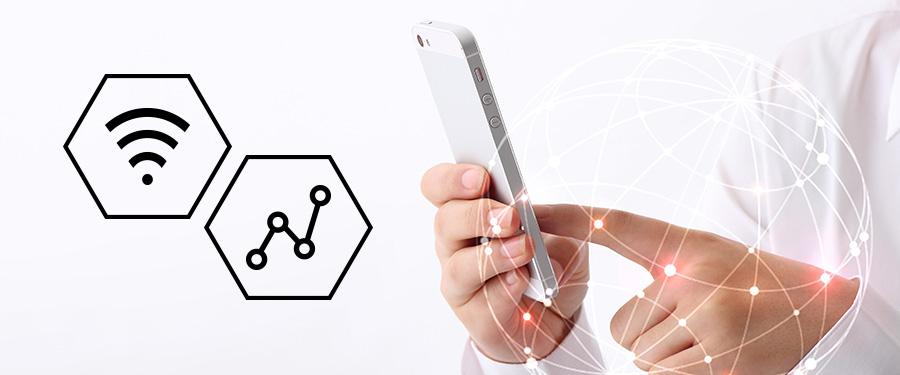 This is not fiction, and we often face such challenging situations where the time to act is quite short and failure to do so has severe consequences. However, we can only act with such speed if we have access to data at all times. This kind of real-time tracking, analysis, and data visibility isn't as far off as you might think.
---
Forciot is leading the new era in electronics with its stretchable force sensor technology. The Forciot technology works on and with several surface materials, which means it can be integrated into various products and equipment of different shapes and sizes.
In addition, it can be used on both rigid and soft surfaces and unlike many competing solutions, it reacts to and measures not just weight, but also touch and force and gets you as close as possible to real-time data. It provides you with the load and balance data of your goods and gives you an opportunity to act immediately to optimize your operations, increase efficiency, and minimize cost and damage.
Forciot technology can be utilized as a complete or customizable solution, depending on the case at hand and the needs of our customers.
Measurement hardware and algorithm software for measuring force, weight, load, balance, pressure, and touch.
Connected application to process, store, and view the data.
Product integration service for customization and technical support.
Forciot is excited to launch its ready-to-use product, for measuring load anywhere at any time, in June 2021. The product will be equipped with intelligent sensor technology that will completely transform the way logistics companies monitor and manage their inventory. Based on unit weight, it can measure, and report detailed data on the load status.
The data is reported in real time, allowing companies to know the exact status of any change in the load in their product inventory. "We are super excited to bring to the market a cost-effective IoT sensor system that utilizes Forciot technology in pioneering way for logistics 24/7, says Tytti Julkunen, Chief Business Officer at Forciot.
---
Forciot is a fast-paced, award-winning scaleup company. We drive cutting-edge IoT-sensor solutions to enable customers to transform their products, to sense and interact with the changing world in extraordinary new and sustainable ways to conquer growing markets.
Our promise to our customers:
We can help you drive business benefits.
We can help you become a forerunner in innovative technology & transform your business, processes, and products.
Our technology can help you improve your products and operational excellence.
Our system provides real-time data that will help you optimize operations, reduce costs, and manage risk at reasonable cost.
Be part of the most sustainable solutions on the market.
Did we inspire you? Would you like to improve your operational excellence with cutting-edge technology?
Stay tuned for more on our new product launch this summer. You can leave your contact to find out more about Forciot's solutions and new ready-to-use product.
The Forciot team is looking forward to collaborating with you!