Child safety in the car is a top priority for parents and car manufacturers alike. One of the biggest concerns for parents is the risk of leaving a child behind in a car, which can result in tragic consequences.
The New Car Assessment Program (NCAP) ratings are highly valued by safety-oriented consumers. The Euro NCAP rating awards point for a new car's safety features so that consumers can make purchase decisions based on information from credible sources.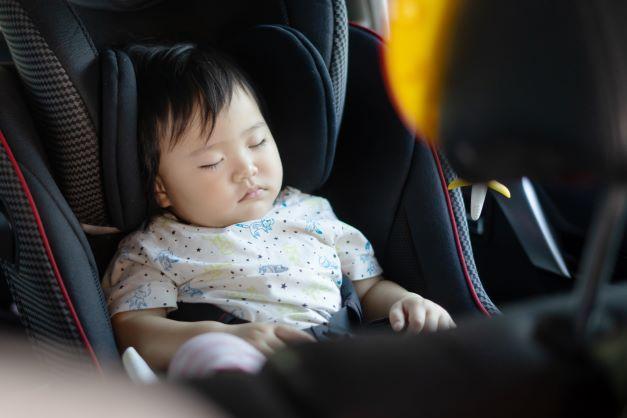 EU NCAP Assessment 2025
From 2023 onward, Euro NCAP will award vehicles safety points for Driver Monitoring System (DMS) and Child Presence Detection (CPD). Vehicles with passenger front airbags are required to have Child Presence Detection system. CPD will be worth up to four Euro NCAP points while front and rear Seat Belt Reminders (SBR) will award a vehicle one point.
From the 1st of January 2025, the Child Presence Detection system must also be able to detect a scenario in which a child from three to six years of age has entered an unlocked vehicle and becomes locked without the knowledge of the carer.
To comply with Euro NCAP regulations, child presence detection systems must remain active for at least 15 minutes after the engine has been turned off. This enables the sensor to continuously scan for the presence of a child and alert the driver if a child has been inadvertently left in the vehicle or has gained unauthorized access to the cabin.
The areas include the driver's seat and other areas, for example, the footwell where a child can hide. The luggage area accessible from the cabin and boot area is excluded.
Technologies and future developments for CPD
In recent years, car manufacturers have been developing new technologies to detect the presence of a child in the car, helping to prevent tragic accidents.
Child presence detection systems use a variety of sensors and technologies to detect the presence of a child in the car. These can include weight sensors in the seats, cameras, radar and motion sensors, and other advanced technologies that can detect the presence of a child in the vehicle.
Among the emerging technologies, stretchable electronic sensor systems could offer several possibilities in child and human detection to comply with Euro NCAP's (European New Car Assessment Program) safety regulations.
FORCIOT® seat sensors collect direct sensing data if a human is inside the vehicle by tracking movement by changes in pressure distribution and indirect sensing data by measuring weight. The thin, light weighted printed stretchable electronics components can be integrated into the seats, seat belts, and other areas of the car to detect the presence and position of occupants, including children and adults.
FORCIOT® stretchable electronics solution is not affected by external interference such as sunlight, electromagnetic, or radio waves. Additionally, the FORCIOT® sensors can be integrated seamlessly into the footwell area to generate data based on movement to trigger warning activation.
FORCIOT® stretchable electronics solution for Child Presence Detection:
Force measurement detects whether a person or an object is on the seat
Detection of CRS (a hard-backed child safety seat)
Multiple sensing areas in seat base & back areas show the areas where less pressure than elsewhere (heatmap)
Analytics of movement, illogical activities
In addition to Child Presence Detection, accurate and extensive data of FORCIOT® stretchable electronics solution supplements also the legal requirements of:
Occupant Classification System (OCS) FMVSS 208
Seat Belt Reminders (SBR) UNECE R16, FMVSS 208
Driver Monitoring System (DMS) GSR, SAFE Act
Diver Presence Monitoring (DPM), UNECE R157
Beside child presence detection systems, car manufacturers are also developing other technologies to improve child safety in the car. For example, car seats with integrated sensors can alert the driver if the child is not properly secured, and airbags can be designed to adjust their deployment based on the weight and position of the child.
Overall, the use of stretchable electronics in child and human detection could greatly improve the safety performance of vehicles, making them more effective at protecting all occupants, particularly children and other vulnerable road users, and helping to comply with Euro NCAP safety regulations.
Interested in stretchable electronics? Learn more about Forciot's seat sensor solutions here.