Hyundai Motor Company and Forciot are announcing extended cooperation in interior sensing solutions. Forciot will introduce new solutions in the IAA-Fair in Munich in this fall, 5.-10.9.2023.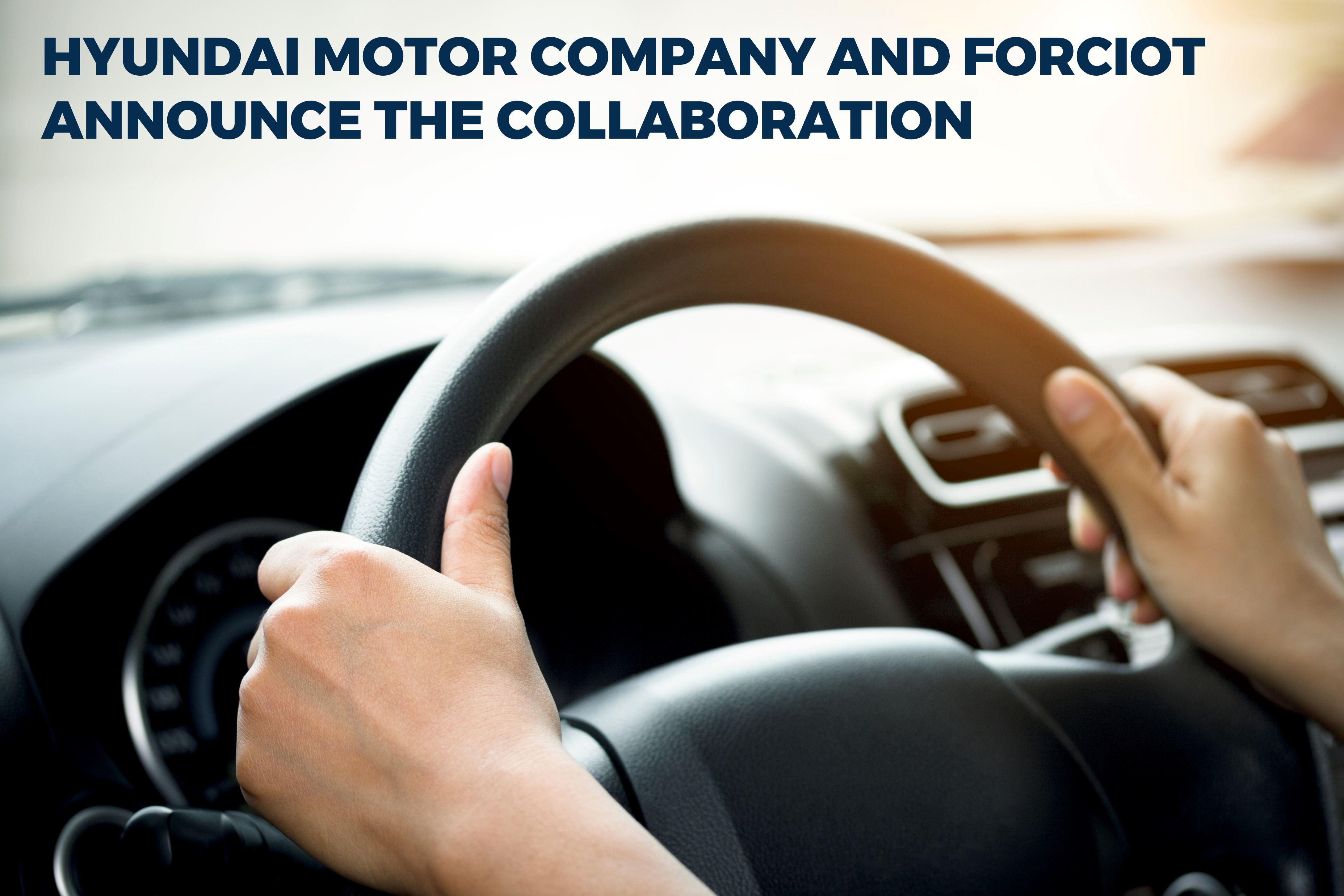 Tampere, Finland – June 13, 2022 – Hyundai Motor Company and Forciot announce the collaboration in developing advanced solutions for in-cabin sensing that are based on the FORCIOT® technology. New solutions target on resulting to further safety and advanced comfortability.
The objective is to collect and analyze driving-related behavior data and to develop future intelligent parts and solutions that will be used for example for Autonomous Driving and Car sharing applications, utilizing eco-friendly, sustainable, materials and manufacturing solutions. The in-cabin sensor data is collected from steering wheels and seats with FORCIOT® technology and analyzed in order to apply optimal materials and mechanical properties in future car interiors for enhanced safety and comfort. The data will also be used for analyzing driver behavior in different conditions for developing further driving comfort and experiences.
"We are very proud and excited to extend the collaboration with this development with Hyundai Motor Group – one of the world's forerunners in innovation in the mobility business.", says Maria Alm, CEO at Forciot.
"Hyundai Motor Group is continuously developing solutions for future mobility. We are looking forward to developing cooperation with Forciot", says Sunghoon Lee, Senior Research Engineer in Interior Materials Development Team at Hyundai Motor Group.
The FORCIOT® sensor solutions integrated into Hyundai interior parts will be presented at IAA- fair in Munich on 5.-10.9.2023.
For further inquiries please contact: 
Maria Alm, Forciot CEO
Tel: +358 50 4820713
Email: maria.alm@forciot.com

About FORCIOT:
Forciot is a fast-paced, award-winning scaleup company. The company offers cutting-edge stretchable electronics solution that enable customers to transform their products, to sense and interact with the changing world, in extraordinary new and sustainable ways to conquer growing markets. The Forciot technology works on and with several surface materials, which means it can be integrated into various products and equipment of different sizes and shapes. In addition, it can be used on both rigid and soft surfaces. Forciot's stretchable electronics solution accurately measures a broad variety of parameters such as force, weight, load, balance, pressure, and touch in real time.  
Forciot's key market focus areas are the automotive and logistics sectors.