Next generation stretchable multisolution for safe driving
FORCIOT® GRIP is a steering wheel HMI solution, which brings additional safety and more functionality.
GRIP combines several functionalities into one multisolution to bring advanced steering wheel grip detection, levels of force, and now also as new functionality heating, for enhanced safety and user experience.
FORCIOT® GRIP INTRODUCTION VIDEO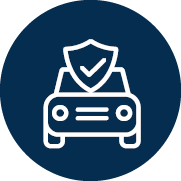 Detecting grip force
Multiple sensing zones
Measuring gentle touches to firm grip force accurately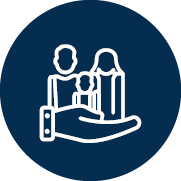 Stretchable heating element
Seamless temperature control
Thin solution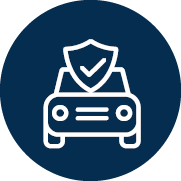 Light weight
Less layers
Less electronics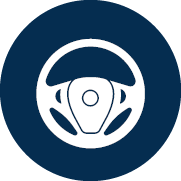 Sensor
Heater element
Software & ECU interface
MORE FUNCTIONALITY IN A COST-EFFECTIVE WAY
As an innovative new multisolution GRIP reduces costs by combining heater element and capacitive sensing system for grip detection into one multisolution.
Printed heater in same multisolution cuts out the need for two separate electronics interfaces, as data is combined and processed in one ECU. Printed heating element is thin, and it improves the visual quality of the product from design perspective.
FORCIOT® GRIP reduces cost and complexity by combining functionalities and components into one unique multisolution. Cost savings are created through less layers and electronics, in addition to simplified assembly process and supply chain.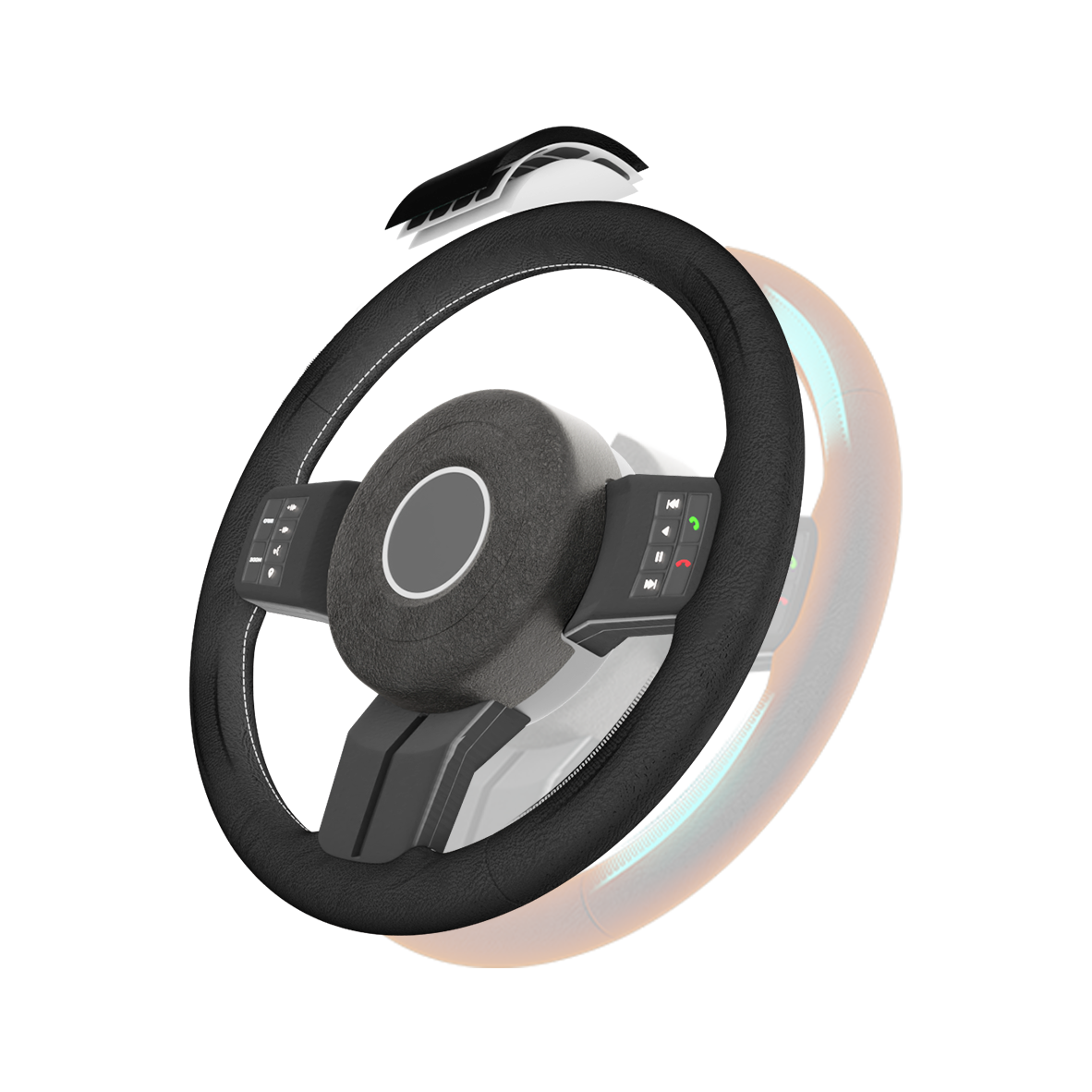 SUPPLEMENTING THE LEGAL REQUIREMENTS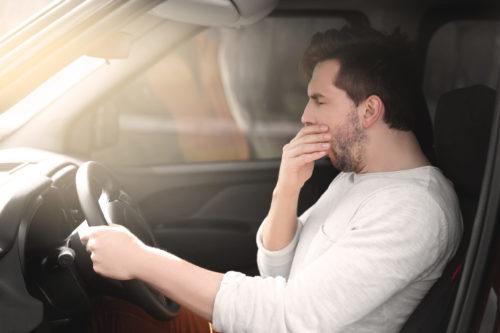 EU General Safety Regulation (GSR) has several requirements for Driver Monitoring Systems (DMS) and FORCIOT® GRIP supplements for example Distraction and Drowsiness Recognition data by measuring drivers grip and movement, Recognizing Driver Availability from touch, Detecting Dangerous Behavior from sudden or illogical movements, warning the driver when distracted and not having good grip, and identifying static poses and dynamic poses.
FORCIOT® GRIP solution ensures that car manufacturers meet the highest standards of safety for Advanced Driver Assistance Systems (ADAS) and future needs of autonomous driving.
Extensive and accurate data

Opportunities for value-added features

Complementing ADAS and legal requirements
"GRIP is a cost-effective solution, not only to ensure driving comfort but for maximal safety"
Distraction and Drowsiness Recognition / Safety Warning
Camera is recognizing that the driver has eyes closed, and in addition GRIP detection is recognizing that only one hand is softly touching the steering wheel and no firm grip detected.
Advanced solution structure and architecture
Printed and stretchable electronics combined with advanced algorithms, GRIP revolutionizes steering wheel solutions by providing reliable data in all conditions with multiple sensing zones, allowing design freedom to easily integrate into any surface, size, and shape, regardless of the surface material.

Accurate measurement creates reliable data for ADAS and connected car systems. As a unique and important safety feature grip is detected even when the driver wears gloves, and no false detection signals are generated by presence of moisture or humidity.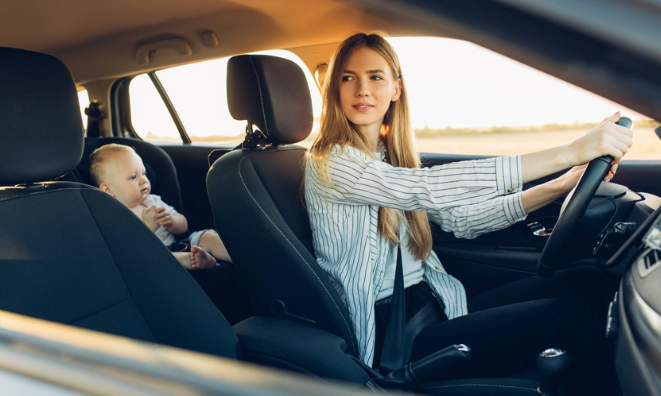 Want to use Forciot technology in your own development or integrated into your product?