FORCIOT® measurement system e.g. in healthcare sector
FORCIOT® measurement system in sports wearables
FORCIOT® measurement system e.g. in healthcare sector
M
aximum, minimum and average force, jump power, weight distribution and motion are critical parameters in health care solutions and many sports. The FORCIOT Measurement System can be integrated into different wearables, for example shoes, insoles, or gloves.
HEALTH CARE:
Insoles with integrated force measurement technology are an attractive choice for remote diagnosis and follow-up also in health care sector. Walking analysis reveals many different diseases that result in certain physical restrictions and alterations in moving.
SPORTS:
Athletes and coaches can follow the performance in every exercise, anywhere. Workout can be trained to do more safely with the feedback of balance and trajectory. The FORCIOT Measurement System provides objective data for finding a perfect balance of rest and exercise for long-term improvement and for optimizing maximum race performance.
Example of product integration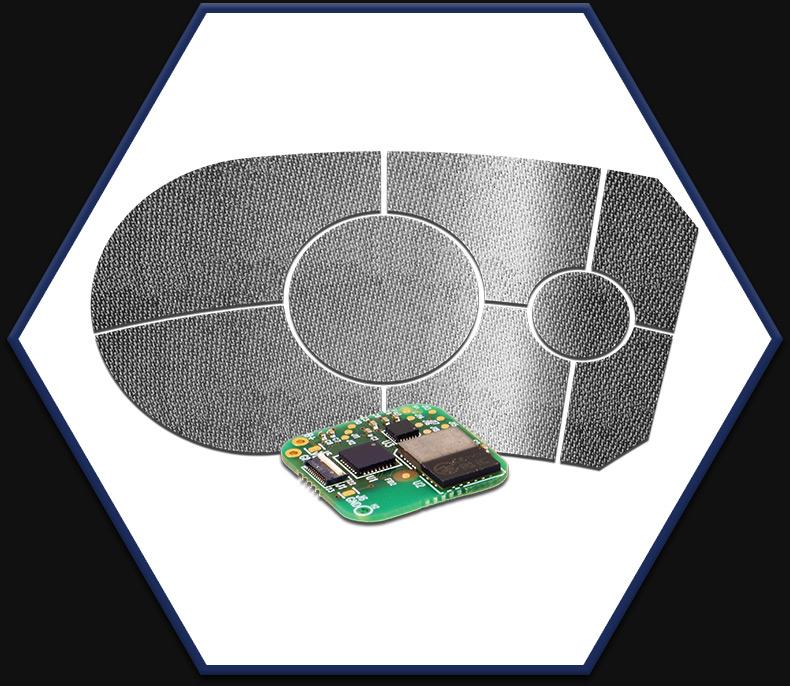 MEASUREMENT SENSORS & ELECTRONICS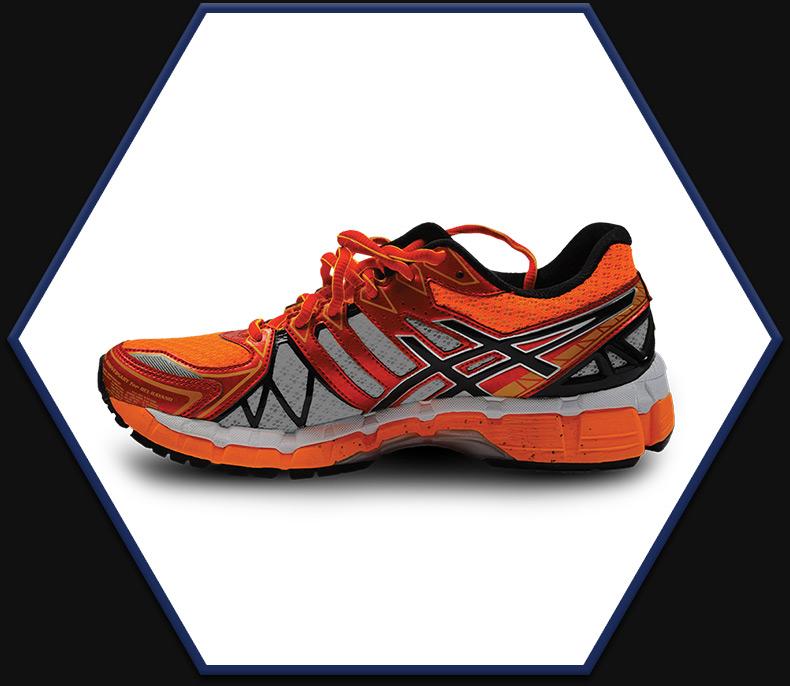 SYSTEM CAN BE INTEGRATED INTO DIFFERENT PRODUCTS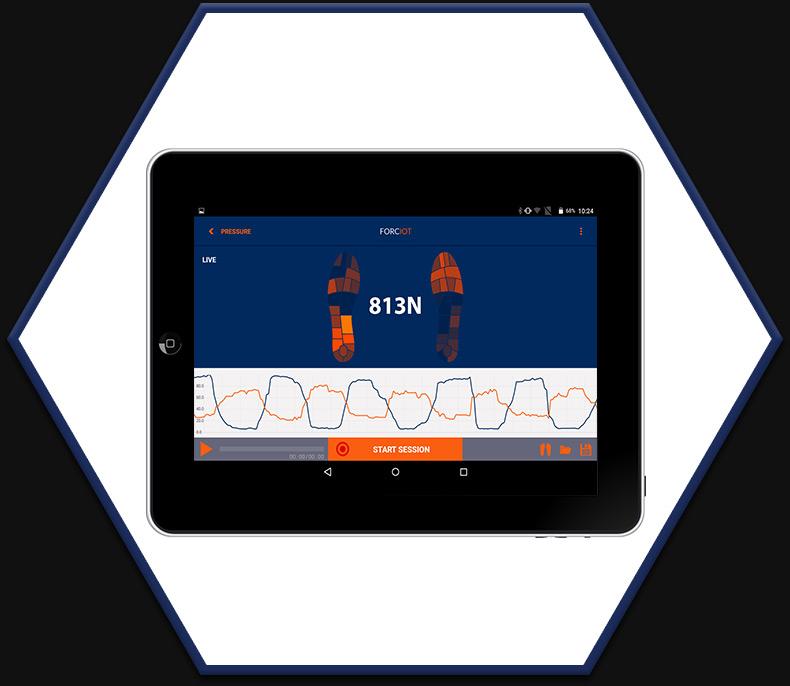 CLOUD APPLICATION FOR DATA STORAGE, ANALYSIS AND RESULT VISUALIZATION FOR THE END-USER
The sensor technology measures the performance, and the cloud application software stores and analyses the data and reports the result for the user. Our expert team will help wearable companies to
integrate
the FORCIOT Measurement System into their products and equipment.
FORCIOT® measurement system features
Following measurement and calculation based feature options are supported and suitable combination can be integrated to the product based on customer needs:
FORCE

POWER

EXPLOSIVE POWER

WEIGHT

PRESSURE MAP

JUMP HEIGHT

JUMP FLIGHT TIME

CONTACT TIME
BALANCE

MOTION

TEMPERATURE

SPEED

STRIDE CADENCE, STEPS TAKEN

GAME CONTROLLER

ROUTE and DISTANCE

CALORIES BURNED
HEALTH CARE:
Motion laboratories are widely used to perform gait analysis and providing information about strength and range of motion, balance issues, and foot function. Many of these parameters could be followed remotely using Forciot measurement system at patients' home providing more natural environment for monitoring, and thus, giving more reliable results. In addition, Forciot sensor solution could give feedback that could encourage to obey the training instructions given by physiotherapists, and the use of orthoses could also be verified.
SPORTS:
Athletes across different sports need these objective power performance measures to optimize their training program, to significantly improve their competing performance and also to understand their recovery status better.Thanks to the FORCIOT MEASUREMENT SYSTEM, athletes do not need to make a separate trip to a laboratory testing facility or to build complex measurement set-ups in their training fields anymore to calculate their power performance. When using sportwear POWERED BY FORCIOT, millions of athletes will be able to train and compete better since they will get dynamic real-time performance data every day in every exercise.